Campaign Circulation Sizing Tool - Inquiry / Lead Generation Calculator
This tool will determine the size (circulation) of a campaign that achieves your desired revenue objective based on response and conversion rates and your average transaction value.  This tool will tell you how big your mailing or circulation has to be.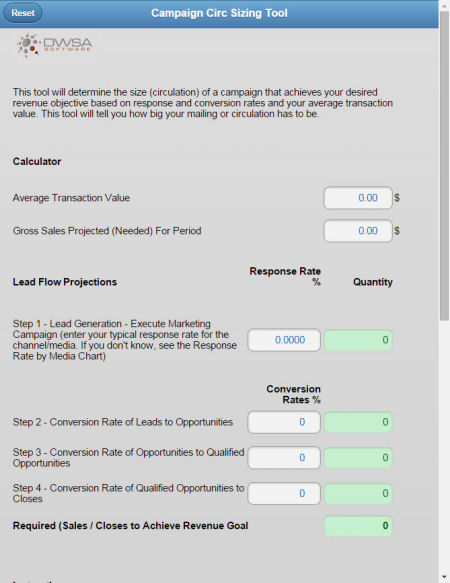 To purchase this tool, click the link below.