Single Variable - Response Rate - Breakeven Sensitivity Analysis Calculator
This tool will allow you to analyze the profitability of a campaign based expected response rate.  The breakeven sensitivity analysis computes the revenue and profitability of the campaign at different levels based on varying a single variable, the overall response rate.   This tool will calculate the breakeven for any media type (direct mail, print, broadcast, email, internet) as long as the response rate to the advertisement is the same for all media selected.)  This is a single variable -- response rate -- analysis tool.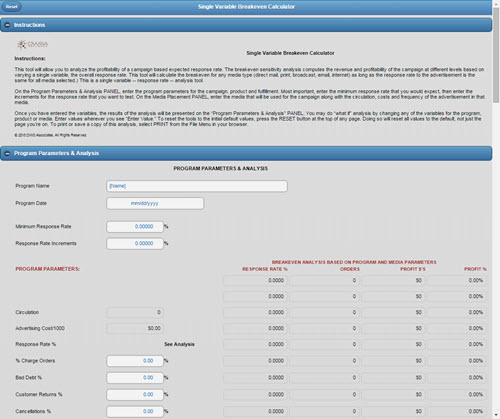 To purchase this tool, click the link below.