Strategic Account Planning Brief Template
Use this template to develop your long term sales (account) plans for each of your prospect or client (customer) account for your sales organization.  This plan is a way of organizing and managing you client account plans so that you can optimize the services and products that are offered to them.   It will help you and other members of your marketing and sales teams understand their business model and identify their needs and how your organization can better fill them than your competitors.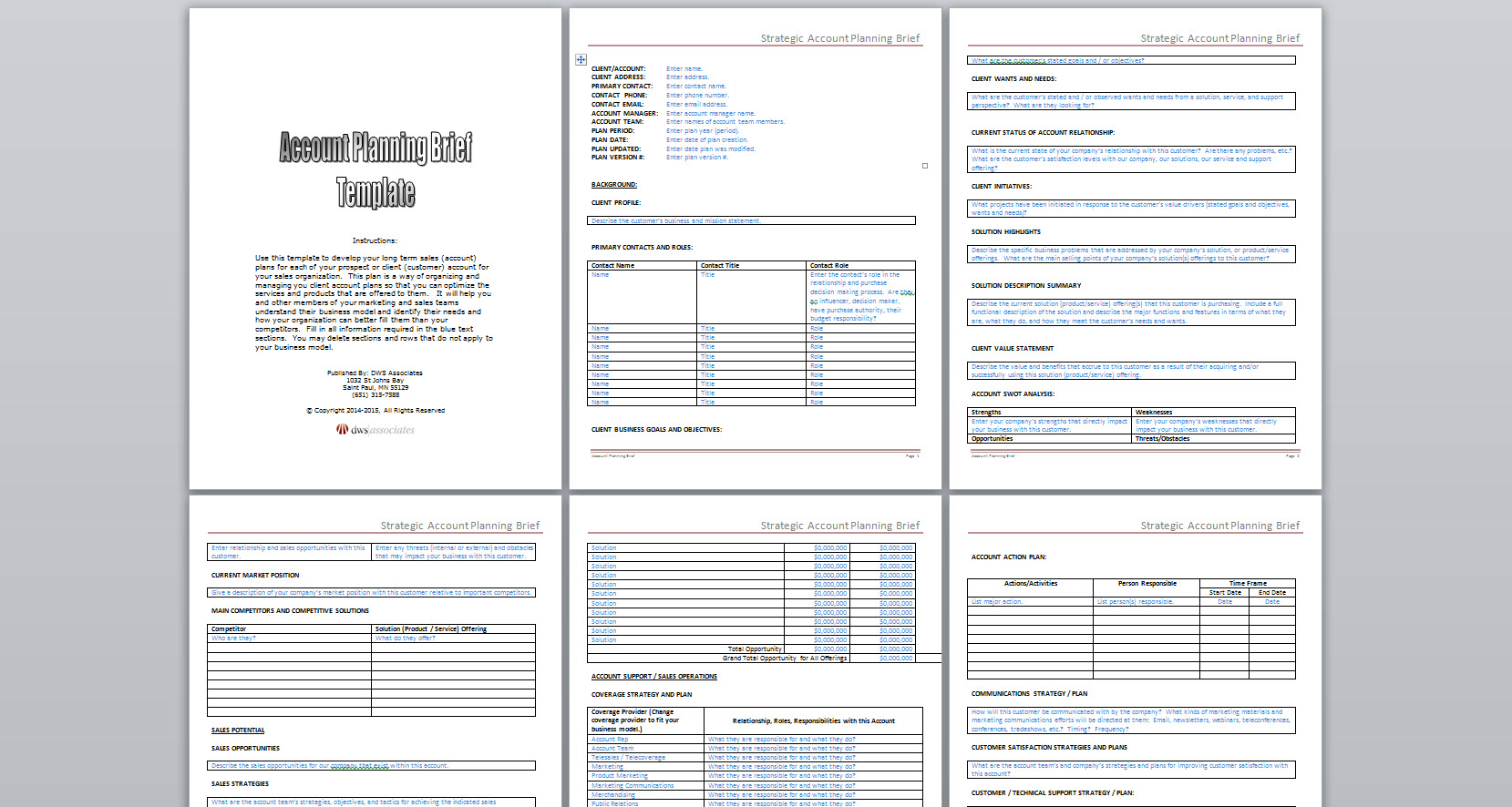 To purchase this tool, click the link below.