Advertising Appeals Checklist
To successfully communicate with the buyer (business or consumer), advertising must appeal to the individual's needs, wants, desires, hopes and ambitions. In developing advertising strategies, use this checklist to select appeals currently used by you and your competition, and then check off appeals you might consider using in the future.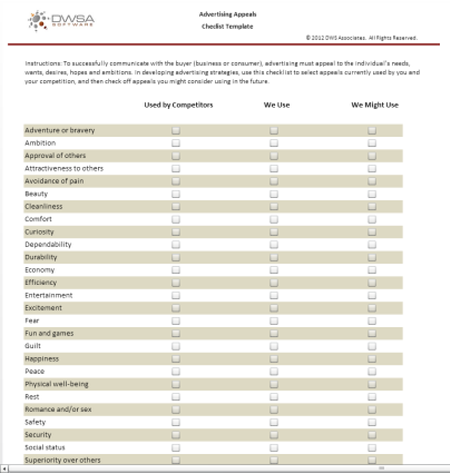 To purchase this tool, click the link below.